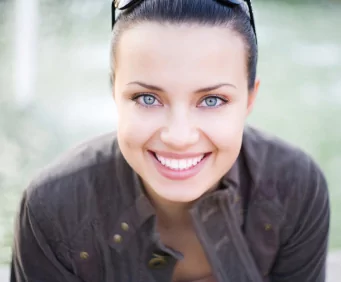 Cosmetic dentistry has come a long way in the last few years. Most of us had to endure traditional metal braces in order to get beautiful straight teeth. Today, however, braces are becoming a thing of the past, thanks to Invisalign.
Invisalign aligners are clear and virtually invisible, as their name suggests. They are a series of customized trays designed to gradually push your teeth into their proper places. It's never been more comfortable or more convenient to get straighter teeth!
The Benefits of Straight Teeth
When it comes to having straight teeth, it is not just about aesthetics: it is also about health. There are a myriad of health benefits that come with straight teeth, including:
Decreased chances of gum irritation or inflammation.
Easier cleaning.
Easier spotting and treatment of cavities.
Less space for bacteria and plaque to become trapped.
Lower risk of wear from grinding or rubbing.
Lower risk of irregular teeth being knocked out or broken.
To learn more about how straightening your teeth can improve your oral health, come in for a consultation.
The Invisalign Process
Invisalign braces are made from impressions of your teeth that tell us where corrections need to be made. you will wear one pair of clear aligners until the teeth have reached a benchmark position. After that, you'll transition to another pair, and so on and so forth until your teeth are perfectly straight.
Invisalign vs. Traditional Braces
Invisalign clear aligners are preferable to metal or traditional braces for a number of reasons:
They are more comfortable; because there are no metal bits or wire, there is less risk of cutting your lips or cheeks.
They work faster; it takes less time to correct crooked teeth with Invisalign than it does with traditional braces.
They are practically invisible; it will be hard to tell you are wearing any aligners at all!
They are easy to remove; you can take out your Invisalign liners anytime to enjoy your favorite meal or brush your teeth.
If you are looking for a comfortable, convenient way to get straighter teeth, Invisalign clear braces have you covered!
Learn More!
For more information on what Invisalign can do for your smile, give us a call!